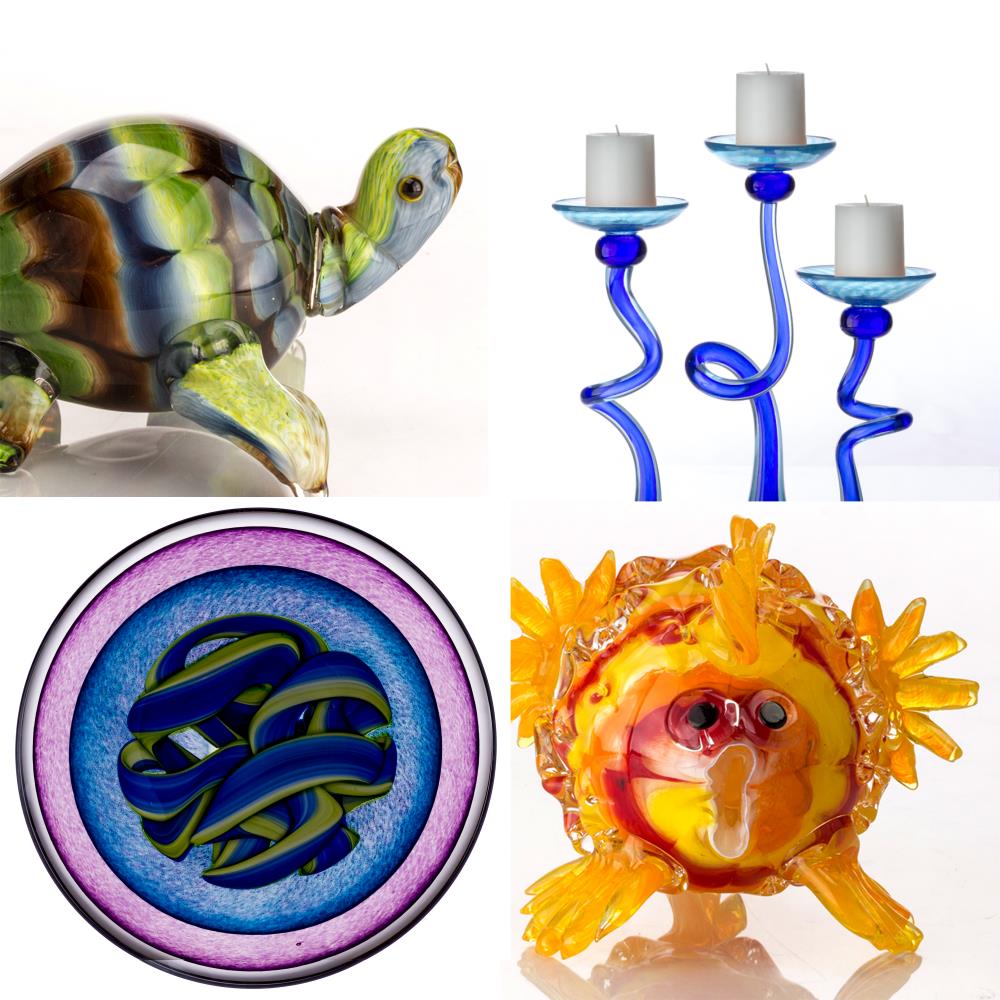 ---
The Beauty of Color & Light
Hudson Glass designs decorative and functional handmade glass objects that capture the true beauty of color and light. All of our collectible treasures are handmade in Kentucky, one by one, in the traditional method of blown glass.
Our team is proud to provide numerous galleries and retailers an extensive collection of incredible objects of desire at wholesale pricing.
---

Are you considering our handmade glass objects for personal use and not re-sale? Contact Us! We would be happy to connect you to one of our many retail clients who can serve your needs.
502-690-7013 or by email sales@hudson.glass
Our Extensive Collection Includes:
---
Aquatic Treasures – fish, fish in seaweed, shells, starfish, seahorses, turtles
Ornaments & Seasonal – Ornaments, Christmas bowls, menorahs, pumpkins, gourds, hearts
Functional Desktop Art – penholders, business cards holders, paperweights
Elegant Decorative Pieces – Vases, wall art, candlesticks, bowls
Giftware – Oil lamps, vessels, nightlights, hummingbirds
Special Orders & Custom Orders
---
Find Out More About Ordering
About Michael Hudson
---
After more than 12 years in a career of designing art through handmade blown glass, Michael Hudson is in the forefront of creating glass objects of desire. As the passionate owner of Hudson Glass, Michael approaches the demands of glassblowing and glass sculpting with excellence in creativity and product design.
While attending Southern Illinois University-Carbondale, Michael received a BFA in Art & Design with a Specialization in Glass. His return to Louisville, Kentucky, led him to invest time working in various studios and assisting in the creation of the University of Louisville Glass Program. As the new studio owner, Michael and his staff desire for Hudson Glass to stand for excellence in product design, creativity and pure beauty.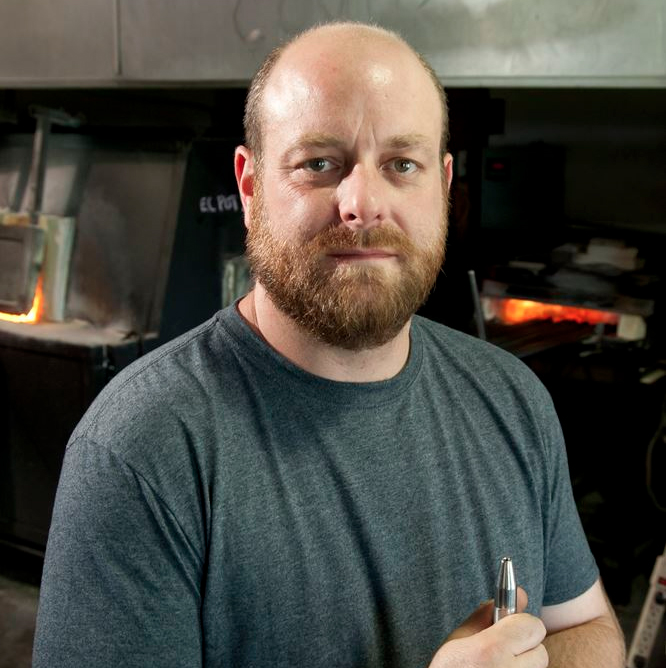 Contact
We would be happy to answer any further questions you may have about our products. Please feel free to contact us by phone or email, or fill out the form below.

Hudson Glass
11300 Westport Rd. Suite 400
Louisville, KY 40241
Office: 502-690-7013
fax: 502-955-1019
sales@hudson.glass